Trojan Construction Management, LLC provides professional Construction Management Services, Construction Expert Witness Services, and Construction Consulting in all litigation areas of construction and real estate development since 2002.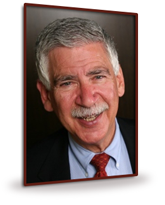 Professor Henry M. Koffman, P.E.
Principal Engineer & Principal Construction Manager
Managing Member
About Koffman
Professor Hank Koffman, PE, Managing Partner has over 30 years of professional experience in the construction and real estate industry. He is a Professor of Engineering Practice and teaches a variety of construction management courses at the University of Southern California. For the last 20 years, he has been the Director of the Construction Engineering and Management Program in the Sonny Astani Department of Civil and Environmental Engineering Department at the USC Viterbi School of Engineering.
Construction Expert Witness & Litigation Consultant
Professor Koffman is a leading construction expert witness in the fields of construction and real estate development. He serves on the panel of the American Arbitration Association [AAA], the Construction Managers Association of America National Board [CMAA], as well as others. During his professional career as a field engineer and construction manager on complex construction projects, he has performed such services as construction management consulting, structural inspections, retrofit design, construction estimates, and construction contracts. He received a Master's of Science in Civil Engineering from Stanford University, and a Bachelor of Science in Civil Engineering from the University of Southern California.
Professional Construction Management Services
Trojan Construction Management LLC [TCM] currently provides professional Agency Construction Management (CM) services to the Southern California area. We are just the right size to be able to offer personalized service to each of our clients. By acting in the best interest of the Owner through every stage of the project, we are able to avoid any conflicting interest and yield the greatest possible benefit to our owners.
TCM offers construction management, project management, and program manager services to our owners which include: value engineering, control of the scope of work, flexibility in contracting and procurement, cash flow management, input on the effectiveness of the means, methods, and techniques used during construction, cost/benefit analysis, best value comparisons, project scheduling, optimum use of available funds, and others.